Published
We need you again!
Authors

Name

Kees en Emmeke

Twitter
Many links make 1 chain! THANKS TO EVERYONE! 💪💪 💙 Many trucks have already arrived at the right destination in Ukraine last week.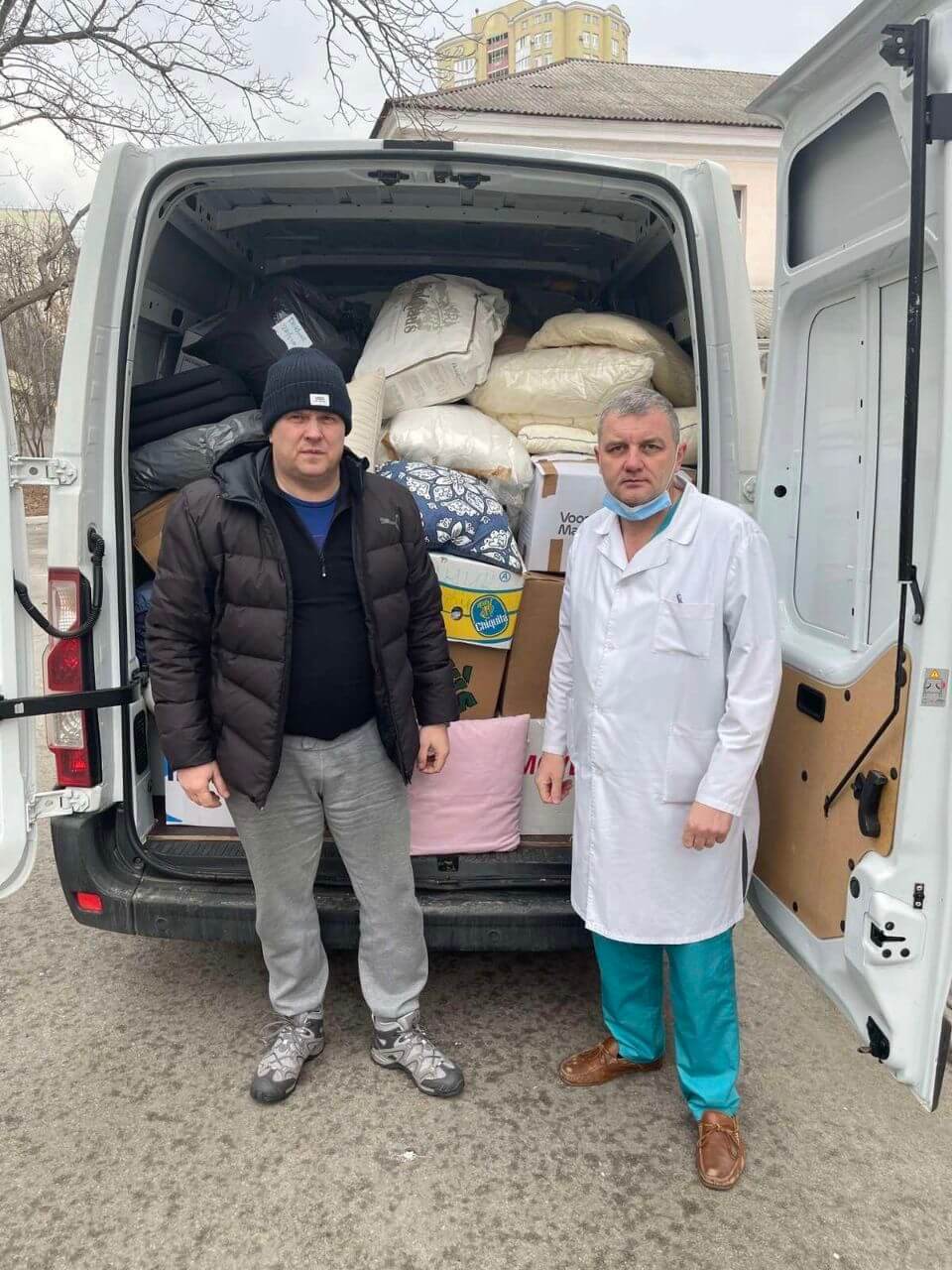 Your mattress, paracetamol or aggregate is currently already in use in Ukraine. It can go that fast. But unfortunately the war is not over yet and we need your help again. As the war continues, there is a shortage of everything, especially food. That is why it is urgent to once again appeal to you for the collection of especially:
Foodstuffs:
Canned preserves (not glass!!):
Vegetables (be careful with typical Dutch vegetables)
Fruit (apple sauce, apricots, cherries in juice etc)
Meat and fish
Tomatoes
soup
Dry products:
flour!!
macaroni
Cereals o Rice
Sugar o soup
Other long-lasting products: o Nutribars
Fruit puddings
Nuts and dried fruit
Tea
Milk powder
Coffee
Cookies
Etc..
Bulk:
Potatoes
Carrots
Onions
cabbage
Etc…
Different:
Financial contributions can be made via the Foundation De Leeuw Kiev to bank account: NL12 INGB 0674 678 842. Financial contributions are becoming increasingly important. We use these for purchasing larger items, such as off-road vehicles, satellite telephones, night vision devices, but also for buying diesel oil for the trucks.
💙 Items we collect further:
1. Field Matters:
Power generators
Emergency water pumps
Starlink phones
Night Vision / Binoculars
Walki talkies / CB radios / Walkie-talkies
Batteries
Lamps
Sturdy footwear, boxes
Helmets
Body armor (a lot)
Drones
Satellite Phones
Thermal Imaging Cameras
4x4 off-road vehicles, minibuses, pick ups (not regular cars) and dirt bikes
For more information regarding the 4x4s or the other products, mail: info@dutchfarmerinukraine.nl
2. Medical:
first aid kits,
Hospital gloves, hypodermic needles sterile
Medicines ( ask us for a list of medicines that are now needed via info@dutchfarmerinukraine.nl )
➡️ Please bundle donations by type.
➡️ We request individuals to bring on Saturday 12 March
➡️ Companies please call in advance regarding unloading
Would you like to bring things? We have several collection points:
Delivery times:
For private persons Saturday 12 March 10.00-16.00.
For companies please call for an appointment
Bulk goods please on call
South West region:
family Kruijthoff
Stougjesdijk 126
3271 KG Mijnsheerenland (municipality of Hoeksche Waard)
johankroijthoff@gmail.com
Phone: 0653946900
Region Middle:
For individuals:
poultry farm of Rini and Roeline Jochemsen
Rijnsteeg 14
6721 NP Bennekom
roelinejochemsen@gmail.com
Phone 06-21673559
For companies (ready on pallets):
De Hooilanden
Slagsteeg 20
6721 NR Bennekom (municipality of Ede)
info@dehooilanden.nl
Phone: 0628684261 or 0648383101
Region North Holland
AF Kolken & Zn
Middenweg 59
1746 EB Dirkshorn Netherlands
deleeuwkiev@gmail.com
Phone: 0624219239
Region North
Loonbedrijf Henk de Haan.
Hoofdweg 36
9627 PD Hellum (Groningen)
dehaanhellum@home.nl
contact person Jan Pijbes tel: 06-25005395
Family Molema/Hulzebos
Beneden Polderweg A156
9665 RX Oude Pekela
Bramhulzebos@hotmail.com
Phone 06-18137714